DIY Stamped Halloween Treat Bags
It's the most wonderful time of the year…Halloween! And the RubberStamps.com team is busy putting our new Halloween stamp designs to use.
A great way to utilize your holiday stamps is by making toppers for DIY stamped Halloween treat bags. By using bleach instead of ink, you can create a unique and spooky look!
Colored cardstock
Treat bags
Scissors
Bleach
String
Hole puncher
Dry ink pad
Candy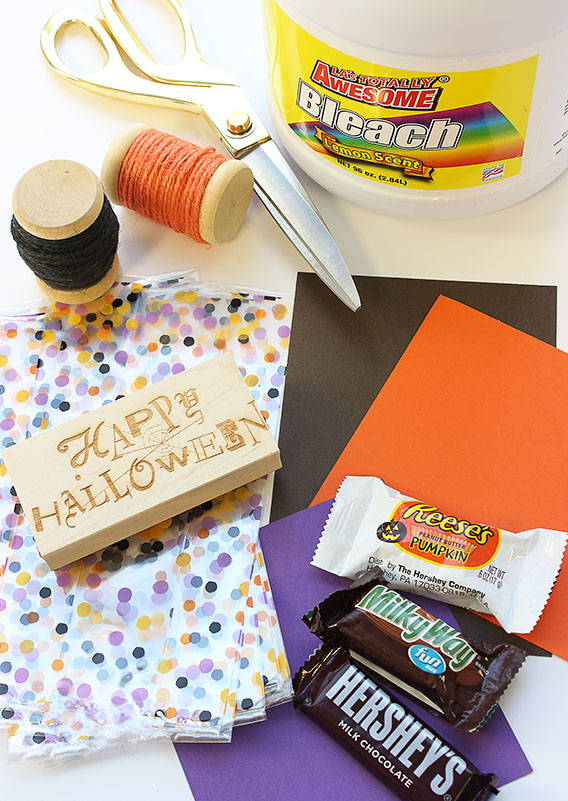 1. First, cut some colored cardstock that, when folded over, fits your stamp as well as your bag.
2. Next, saturate a dry ink pad with a little bit of bleach.
3. Dab your stamp (we used our fun Happy Halloween Stamp) on the bleach pad, and stamp down on the bottom of the folded paper. Make sure to thoroughly clean your stamp afterwards.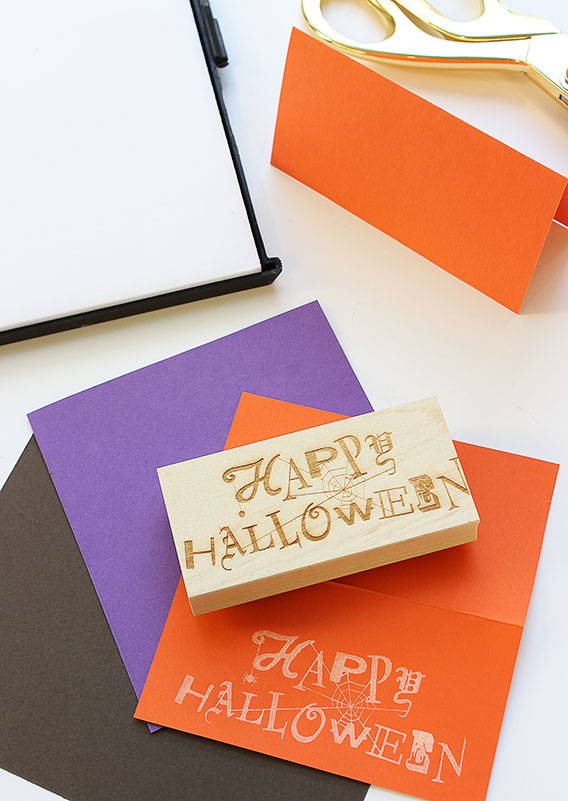 4. Fill your bag with candy, fold over the top, and place the folded, stamped paper on top. Use a hole puncher to make two holes through the topper and the bag.
5. Feed string through the punched holes & tie a bow to secure the paper topper.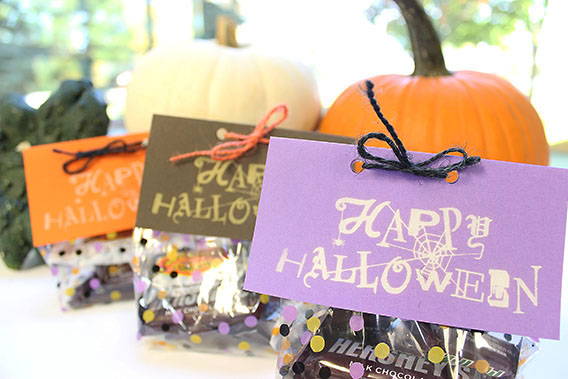 With a cute & spooky appearance, these simple treat bags are sure to be a hit with friends, family and trick-or-treaters!
---