Holiday Slate Signs
There's something about personalization that we can't resist, and these festive holiday slate signs are no different!
Featuring a natural split surface, uniquely swept edges and an engraved customized design, this hanging slate board brings a rustic, earthy touch to any wall or door. Plus, our new seasonal designs will fit in perfectly with the rest of your holiday decor!
The fun thing about these signs is that you can write directly on the black slate with chalk for labels, notes and descriptions. Then, when you need a clean surface, simply wipe it off with a wet cloth. Plus, a hemp rope allows for easy hanging and visibility.
Here's a look at our new holiday designs:
Welcome Christmas Engraved Slate Sign
Greet your holiday guests in style by hanging this slate sign by your front door!
Happy Holidays Truck Engraved Slate Sign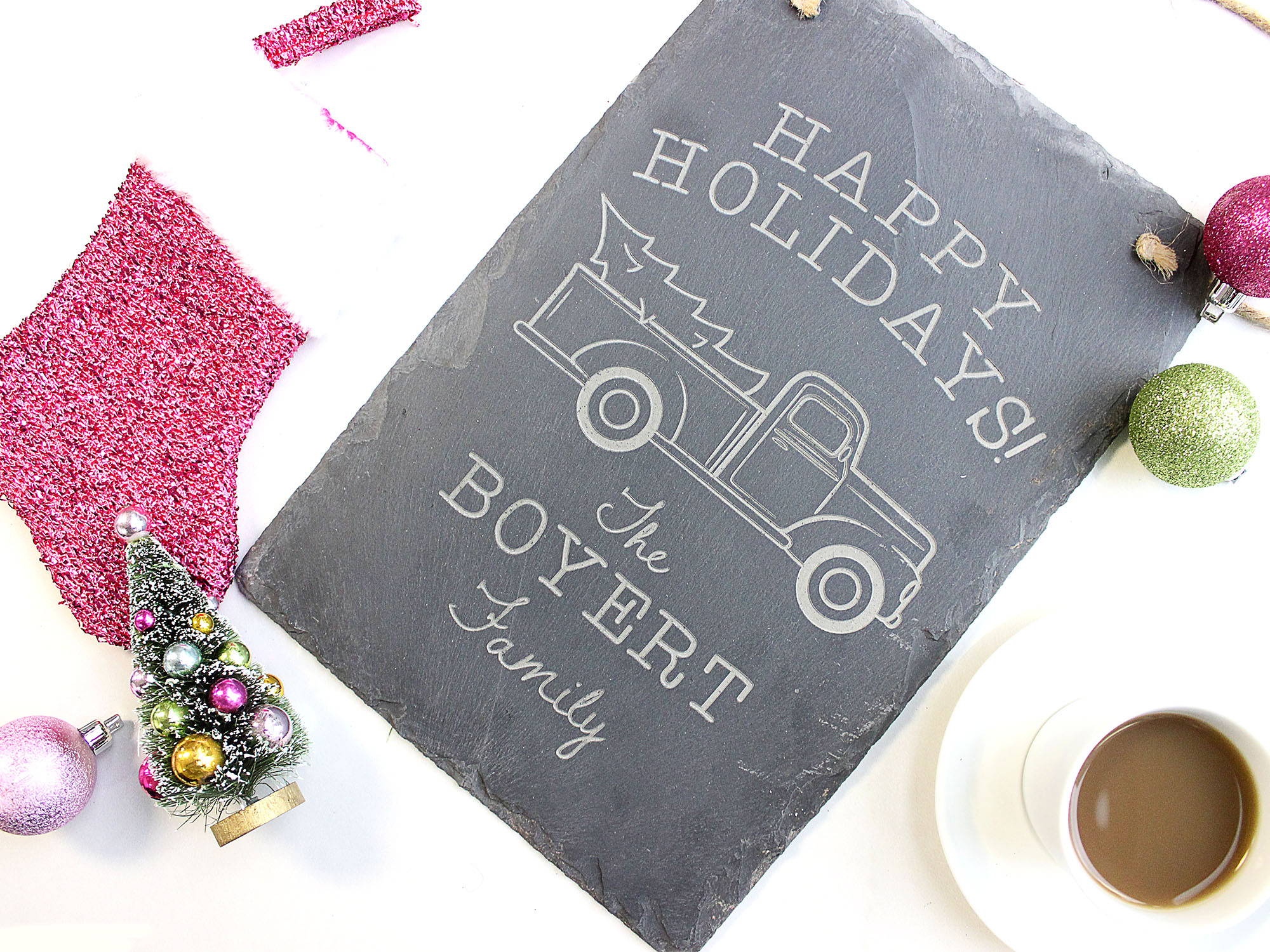 This rustic slate sign is perfect for hanging in a country farmhouse.
Christmas Countdown Engraved Slate Sign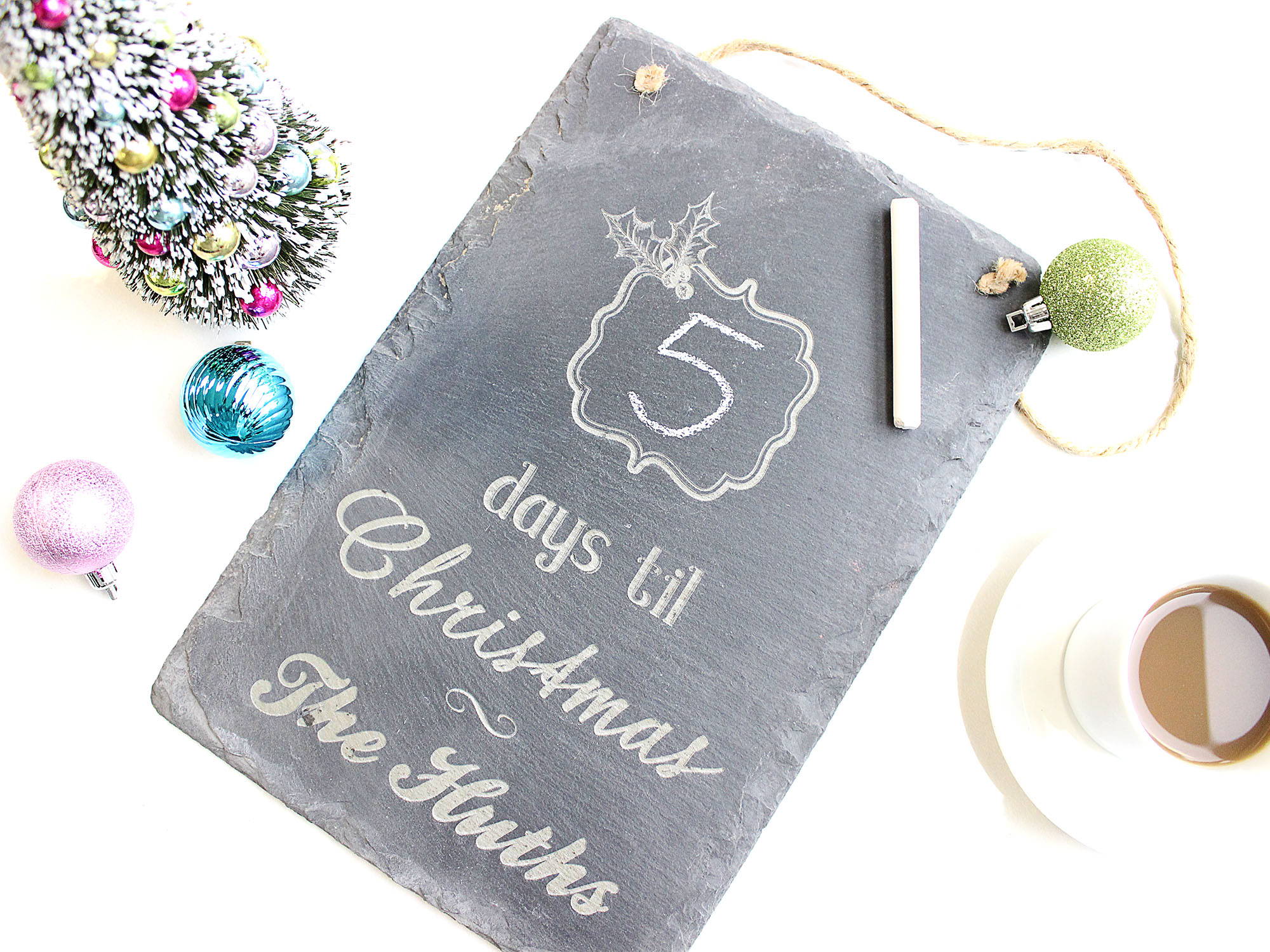 Counting down the the days until Christmas just got a whole lot more fun (and chic). The slate is perfect for use with chalk so that you can easily write and then wipe away clean.
Eat Drink and Be Merry Engraved Slate Sign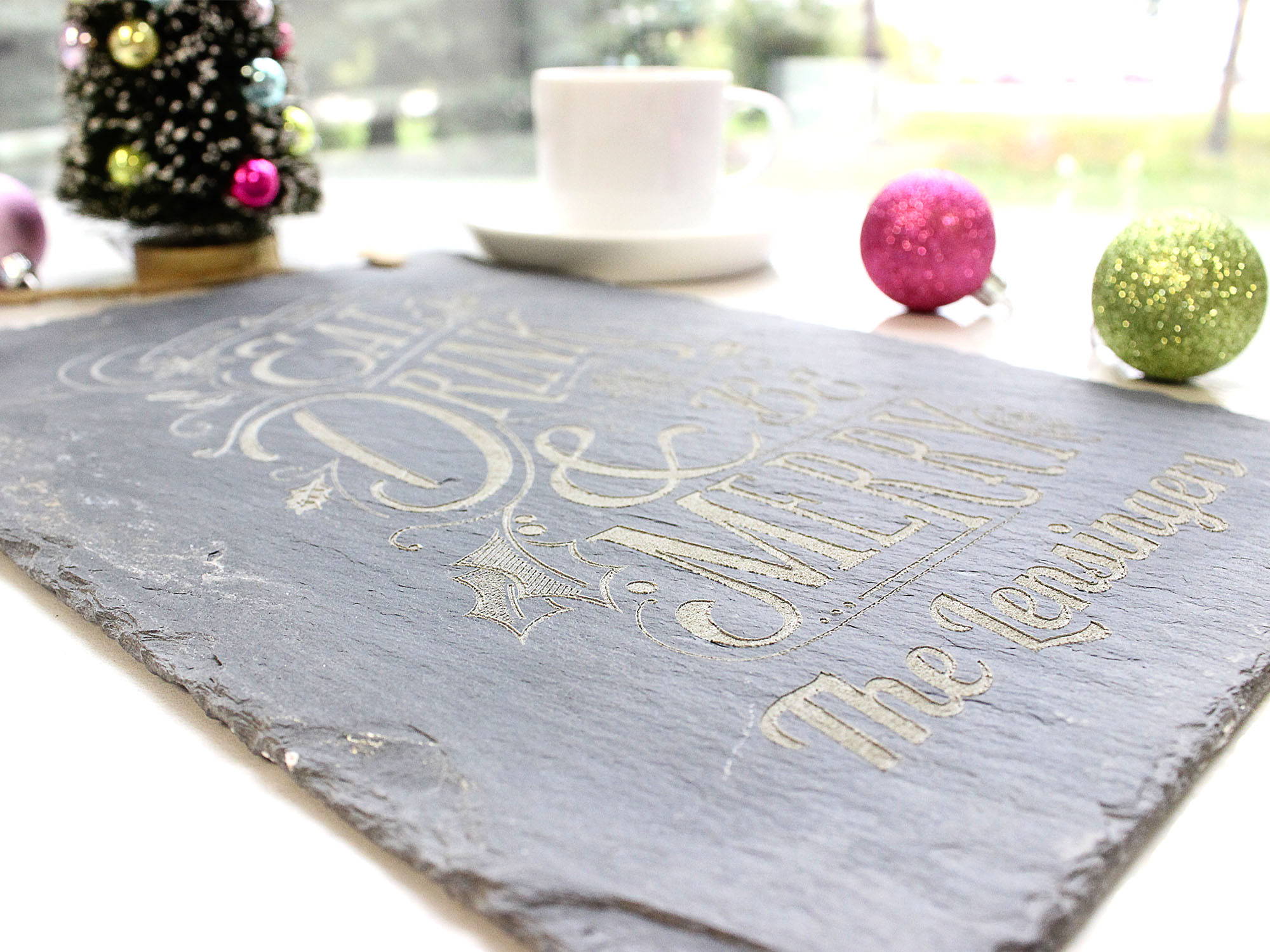 This elegant slate sign highlights the best parts of the season: eating, drinking and quality time with loved ones!
Notes From The Elf Engraved Slate Sign
The kids are sure to have fun with this "Notes from The Elf" slate sign...and we think the parents will, too.
RubberStamps.com all offers a wide range of slate signs that make great decor throughout the entire year. Shop our full selection now!
---