Easter Tip: Stamp Your Eggs!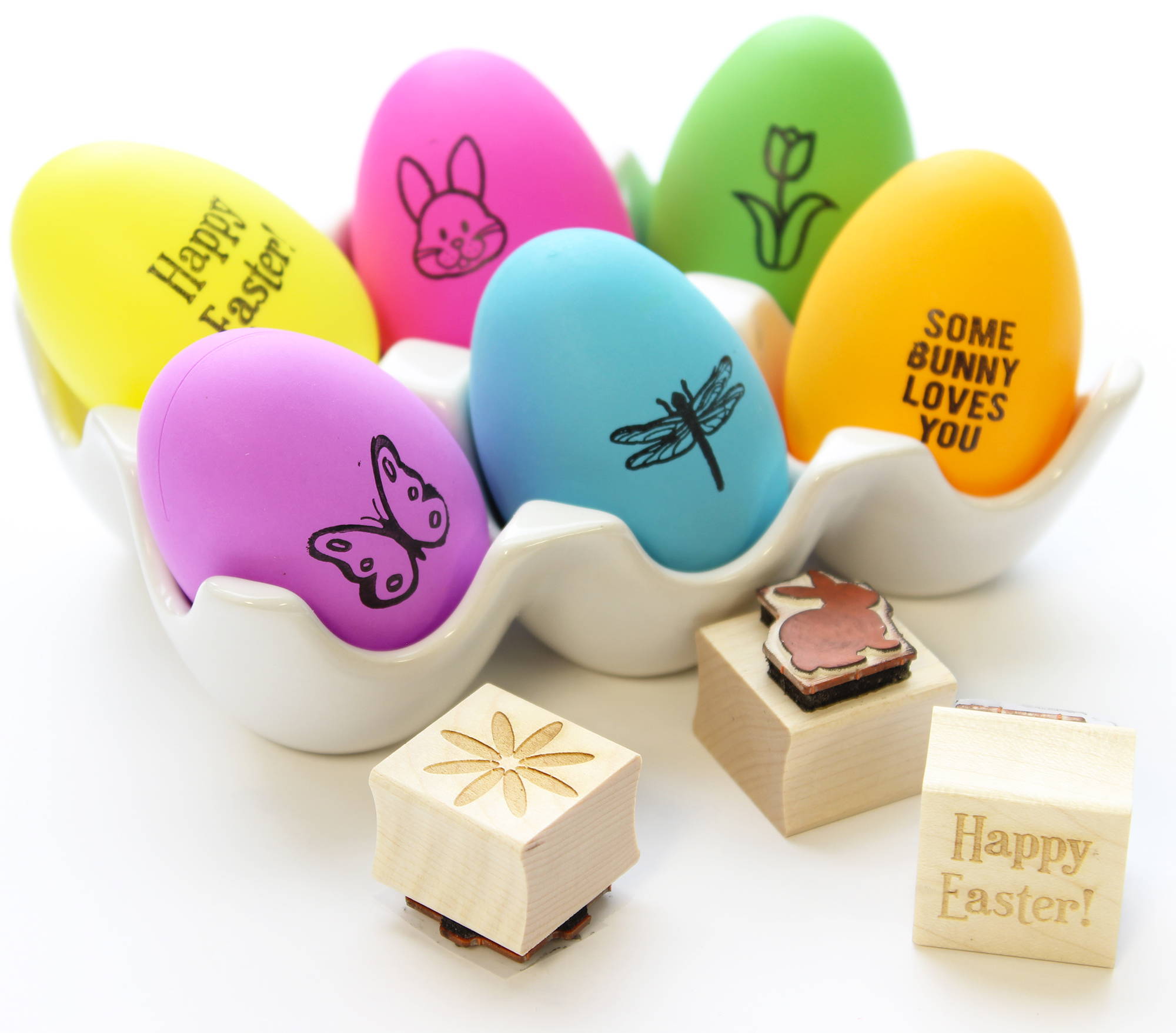 Want a tip for making stylish Easter eggs in a flash? Stamp them!
Easter Stamp Set
Eggs
Egg dye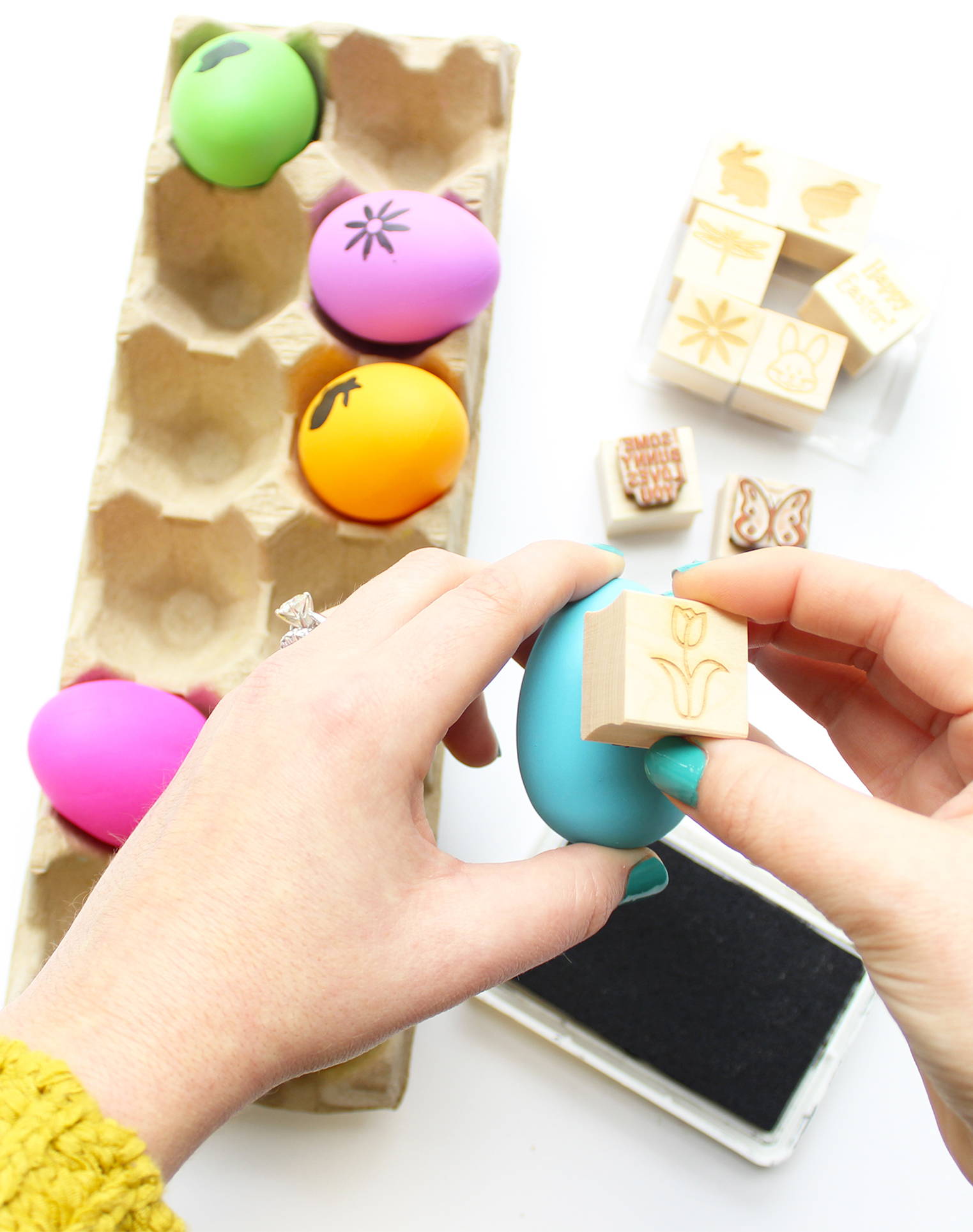 To make your own stamped Easter eggs, start by dying them with your desired colors. (RS.com tip: buy some crafting eggs if you don't plan on eating them!) Once the eggs are dry, grab an ink pad and some small stamps. We used our easter stamp set, which includes nine 1" x 1" stamps in a variety of spring designs.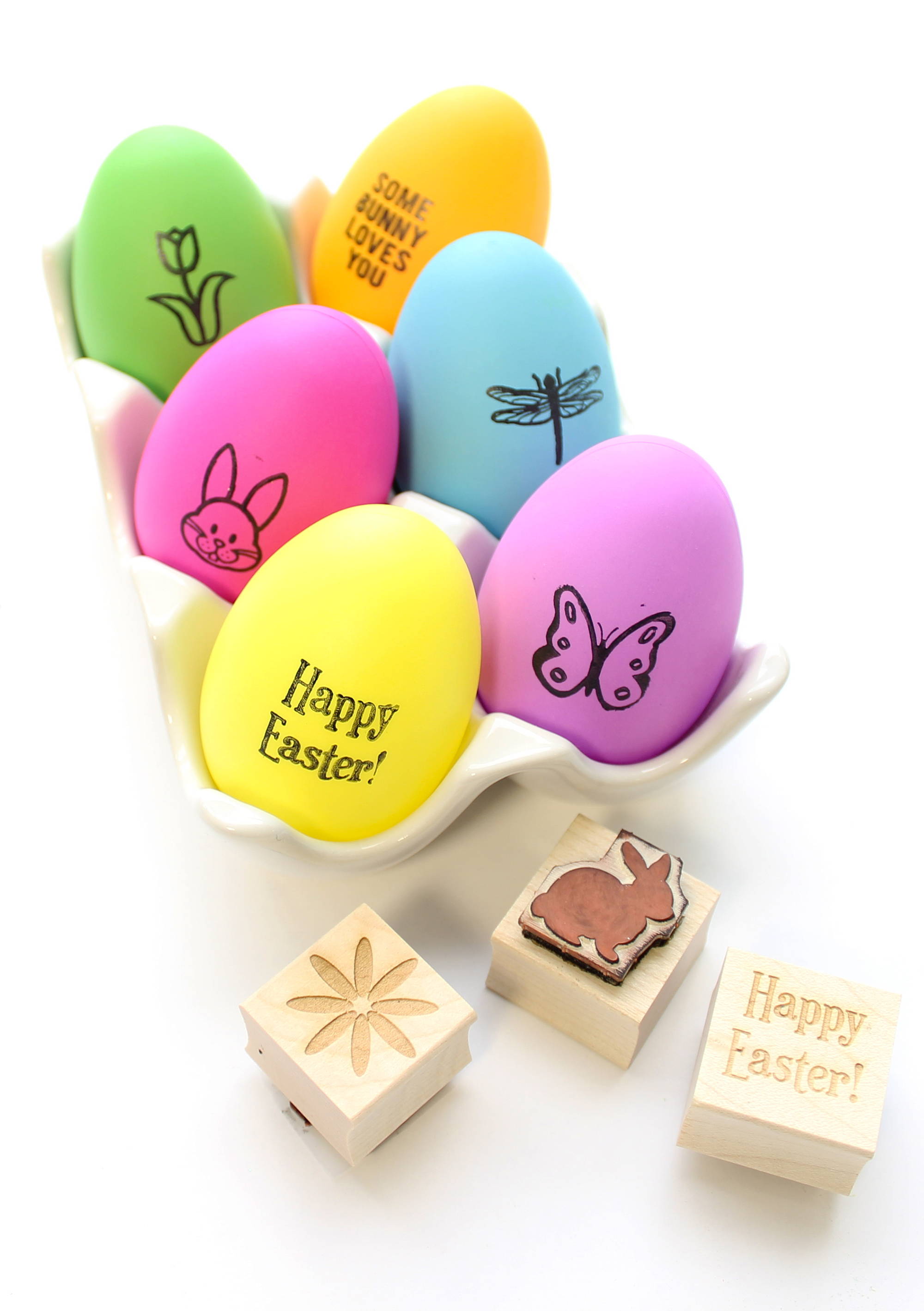 The trick to a perfect impression is to place the stamp down on the egg and rock it slowly from side to side without moving your original anchor point. Once you've pressed down all corners of the stamp, lift up to see your design!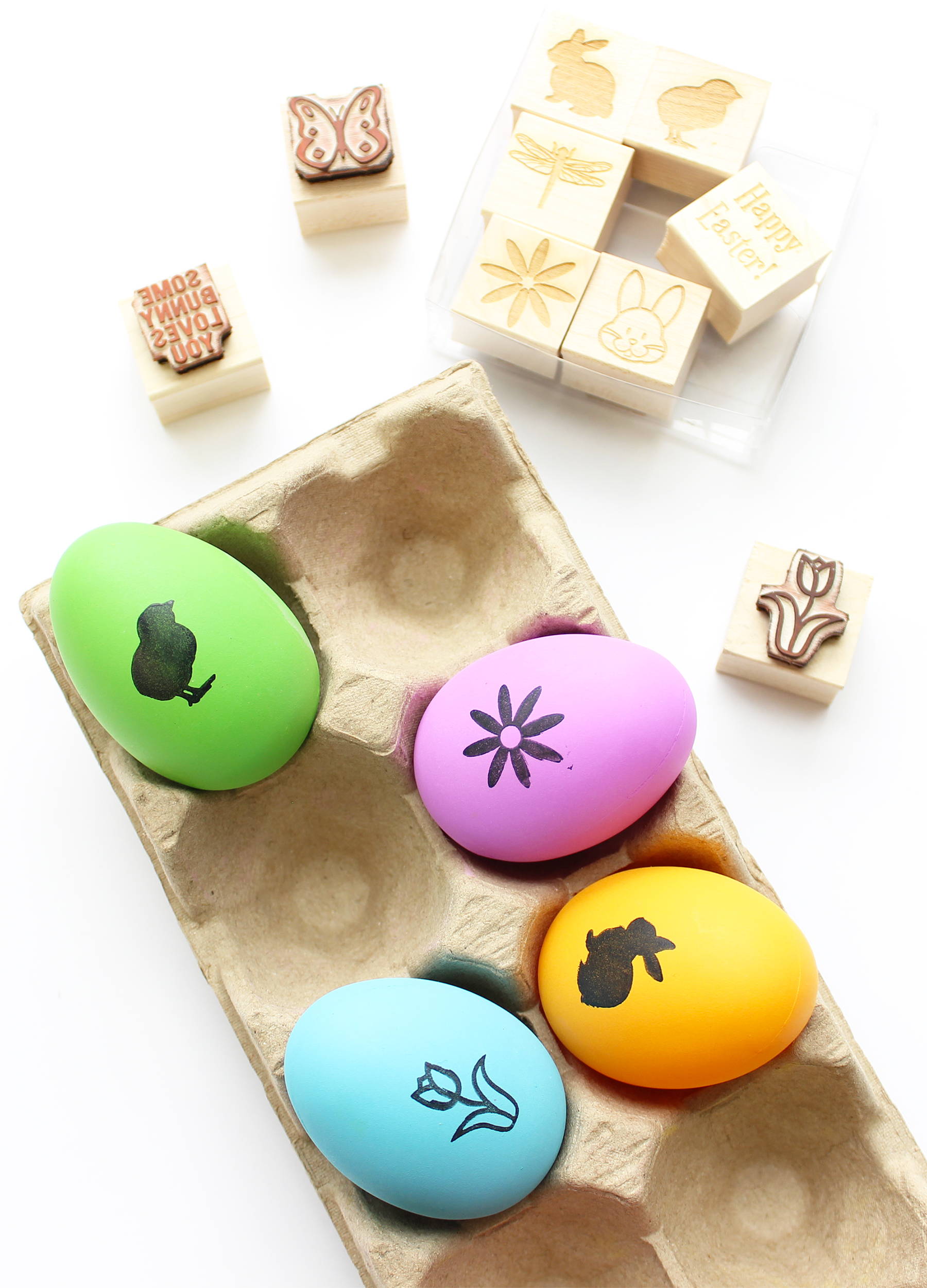 You can stick with just one impression per egg, or stamp a few for a festive pattern. Different ink colors can also add some diversity to your creations.
Get started on transforming your eggs from drab to fab now!